About OMS Technologies, LLC
OMS Technologies, LLC specializes in short fiber reinforced thermoset plastics fabrication, advanced composite parts fabrication, manufacturing and related engineering solutions. Our parts lower your costs, reduce weight, and last longer, and that means more efficient and sustainable business for you.
In developing renewable energy technology through
Operation Mustard Seed (OMS)
, the need for strong, lightweight, corrosion resistant, economical parts and assemblies led to a logical step of building a full service fiber-reinforced plastic composites workshop. Through continued development of the economical, corrosion/creep/environmental resistant, superior strength and stiffness offered by composite material solutions, OMS Technologies, LLC will continually offer ourselves and our customers more efficient and sustainable products.
The OMS 50/50 Policy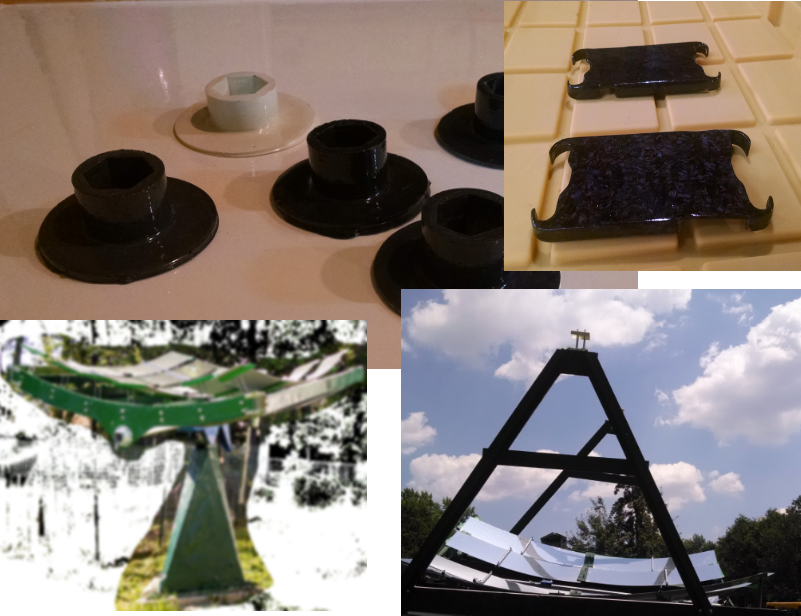 OMS is firmly committed to socially responsible business. To maintain our commitment, 50% of profits generated by OMS are directly invested into sustainable energy Research and Development.
Operation Mustard Seed boasts creation of
the world's first documented freshwater wind farm
, which operated about eight miles off the coast of Lake Erie in Cleveland Ohio; as well as continued development of solar energy harvesting technology through
Project: Boil the Ocean.